© Complete Machining Services Limited, Unit 1b, Fretwells Business Park, Oslo Road, Hull HU7 0YN. Tel: 01482 829858 • Fax: 01482 827 585


Complete Machining, Precision Engineering Services in Hull, East Yorkshire & throughout the North of England
Our website uses cookies to provide the user with a better service. Continue to use the site as normal if you're happy with this, or to find out how to manage cookies Click here.
website design by Kingston Graphics

BESPOKE ENGINEERING
PRECISION ENGINEERING
GENERAL ENGINEERING
SMALL OR LARGE VOLUME
CUSTOMERS LARGE OR SMALL
Complete Machining, Precision Engineering Services in Hull, East Yorkshire.
Complete Machining Services has announced plans to expand its operations to clients in Hull and East Yorkshire - as well as throughout the North of England.
Managing Director Calvin Moy said, "The company has invested heavily in machines and equipment. We have also focused on training our team to the highest standards - so that we are now perfectly positioned to take things forward.."
"We now have a highly competitive edge across several sectors. This is not just on price. Our growing reputation includes a track record of delivering on specification and on time.
"Customer service is absolutely a priority to us because we aim to be almost a part of our client's team. It is that close working that has enabled us to obtain repeat orders and provide the stability that underpins our entire operation.
"We are proud of our work-force and the commitment each member of our team provides to ensure that the highest standards of production are maintained at all times.
"As Hull inevitably expands in the coming months and years, we aim to be part of that resurgence."
"As a developing company, we are now actively looking to expand our operations in Hull to clients locally and across the North."
Calvin Moy
Managing Director
Complete Machining Services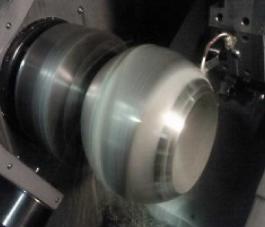 "The most organised supplier on our books."
Compliment from long established top name manufacturer.


TEL: 01482 829858 • Email: Office@complete-machining.co.uk
Complete Machining, Precision Engineering Services in Hull, East Yorkshire & throughout the North of England